Pragyan House System/ Clubs
To foster a sense of collective responsibility and team spirit, we have introduced the House System. We develop the social qualities inherited and polish their hidden talent through various contests and competitions that are organized time to time in school campus. Inter-House cultural festivals, recitation, sports and games are held on a regular basis. These house-based activities encourage participation and interaction among students and go a long way in providing a sense of belonging and creating security in student's young mind. These are organized to encourage the students for their maximum participation and to develop in them a healthy spirit of competition, team work, co-ordination, understanding, co-operation and sense of responsibility. The students are prepared under the valuable guidance of House In-charges.
All the students are divided into two-wings 'Junior-Wing & Senior-Wing'. From class I to V are in Junior Wing, divided into four houses - Earth House, Rose House, Parrot House & Sunflower House. Similarly from class VI to XII are in Senior-Wing, divided into four houses – Gandhi House, Nehru House, Tagore House and Radhakrishanan House. Each house is headed by the house in-charge, captain and vice captain.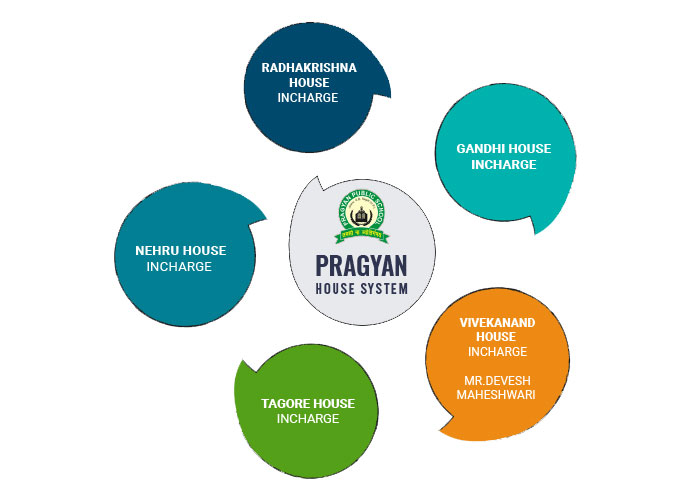 The school is associated with various clubs, such as Eco-Club, Yoga Club, Pragyan Times, Sports Club and Social Club. Students have enough co-curricular activity to dabble in and the PPS encourages students to join these clubs for all round personality development.